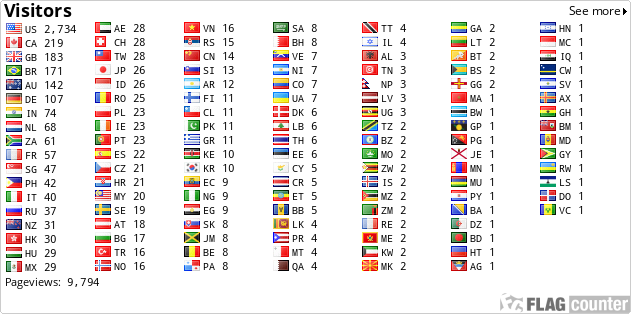 _______________________________________________________________________________
What will your last 10 years look like?

Will you be quick enough for a game of tag with your grandchild,

strong enough to embrace every moment?

Will you grow old with vitality or get old with disease?

Please take time to decide and please change your future ...
Historians become the custodians and the story tellers of what happened in the past. http://www.chronologia.org/en/
​Historians and archaeologists play a pivotal role in the way we perceive our world. They present us with a host of facts that shape our current belief structures, the way we imagine the World Wars, the Roman emperors, or the landing on the moon; historians become the custodians and the story tellers of what happened in the past. Their versions of those ancient images flood our minds and in most cases, they are chiseled into our sub-conscience as a direct consequence of how the past has been presented to us by the experts. If they get it wrong, we all get it wrong, and we never really know about it or question it.

All you have to do is take a history book from 50 years ago and compare it to the way in which those historic events are presented in our present time. You will be fascinated to see how much they differ. Scientists and leaders are equally guilty of shaping people's ideas of things around them. In most cases scientific discoveries are based on interim results based on hypotheses, theories, speculation and faith in the eventual outcome, as much as theologians carry their blind faith towards their god. In the Dark Ages people really believed that the world was flat. One hundred years ago, people were told by leading scientists that man would never be able to fly. Churches and other religious organizations have kept secrets from their followers for reasons only they seem to be able to justify. There is much to be said for the existence of a myriad of secret societies and yet with all their supposed power and influence, the world is perched on the verge of self-destruction. The damage that has been caused over millennia will take much undoing, to allow humans to free their minds and allow themselves to think for themselves with the real knowledge that has been kept from them by authorities and especially the religious leaders, most of whom have been brainwashed to a large extent by their own lack of knowledge. http://www.chronologia.org/en/
​
4VIDEOSAnatoly Fomenko - Chronologyby lidia von


28:57NewEarth Interview for jandeane81.com, topic: Fomenko's New Chronology and the Survivorsnewearth
These are only the highlights of the interview, you can find it in full here ...

16:23Resources, study the Survivors yourself, Anatoly Fomenko for foreigners, New Chronologynewearth
Fomenko http://chronologia.org/en/index.html https://www.youtube.com/playlist?list=PLPGFd35aflj2yDzwAz... ...

18:00the survivors, 4 - Dacian n Vindolanda tablets, Oxyrhynchus Papyri, Anatoly Fomenko, Joseph Scaligernewearth
parts 2 and 3 can be found here https://www.youtube.com/watch?v=bFjfzFpdsPA

16VIDEOSPopular Chronology & Anatoly Fomenko videosby Chronology - Topic


10:12Oleg Fomenko, SweatCoinLondonNewFinance

0:38World chess champ checks and mates classical World Historymithec
Has history been tampered with? The new monumental oeuvre by A. T. Fomenko, Doctor of Physics and Mathematics, literally rips ...
World Wide Business Networking by GrassRootsNetworking.comhttp://shenandoah-iridology.weebly.comhttp://grassrootsnetworking.comBest of the Shenandoah Valley on ShenandoahsBest.com
Woodstock, Mount Jackson, Strasburg, New Market, Front Royal, Luray,
Waynesboro, Staunton, Sperryville, Culpeper, Charlottesville, Richmond, VA
Winchester VA. - Shenandoah Valley Web Services
Shenandoah Valley Free Classifieds - Shenandoah Valley Events